Coming Events
February 2020
and beyond


During February I will be based in Wakefield, Quebec. This is a beautiful village with lots to see and do, only 35 minutes from the Houses of Parliament. Set out north
along Highway 5 and you are soon out of traffic and into the natural beauty of Gatineau Park.
I am available for private Numerology and Card reading sessions, as well as dates (to be confirmed) at the End of
the
Line Boutique. Stay tuned!
Readings are now available with Jo Leath's own deck:
The Wisdom of the Garden Path
On Saturday 29 February for just 29$ in Wakefield Quebec
If you cannot meet with me in person, we can schedule a reading using FaceTime or telephone.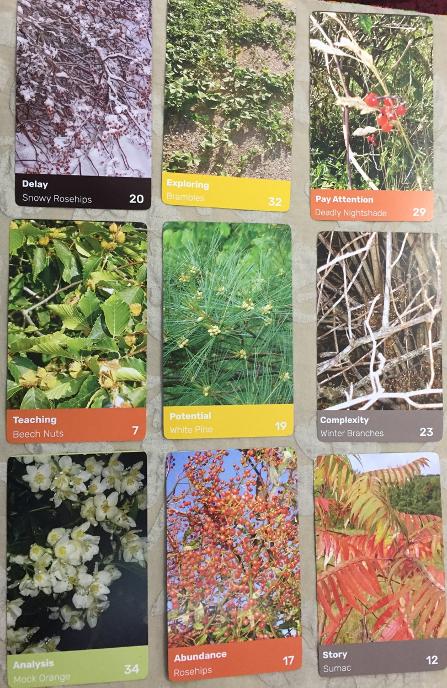 Friday 13 March 2020
from 6.30 p.m. to 8.30 p.m
at Otherworld, 29 Marier Avenue. Ottawa
The Magic of the I Ching Coin Oracle
I Ching is an ancient Chinese system of divination, which uses coins to access Synchronicity. The sides of the coins are interpreted in terms of the principles of yin and yang.
This coin oracle has been used continuously for thousands of years, and was first written down between 1000–750 BCE, to preserve its long oral tradition.
I Ching readings have informed rulers how to govern; generals how to prepare for battle; families how to embrace change, and Seekers how to evolve. I Ching is very effective for specific questions which are not simple Yes/No binaries. Questions like: What will be the result if I do [this]? What would my life look like if I [made this choice]?
In this session you will learn:
~ a little history of the I Ching and The Book of Changes. ~ the role of synchronicity in modern life
~ how to generate and record the eight symbolic trigrams and sixty-four hexagrams of the I Ching, and a chance to practice
~ how to predict the changes that appear in the reading.
~ where to find interpretations for the reading.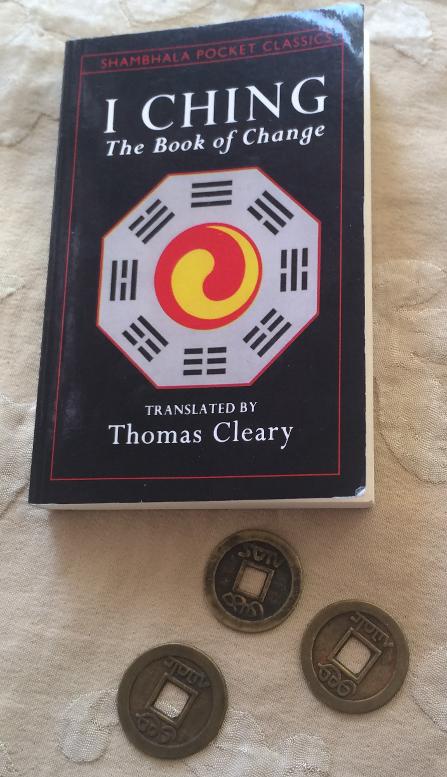 Sunday 19
April rescheduled from January
at Otherworld, 29 Marier Avenue. Ottawa
Unlocking Labyrinth Energy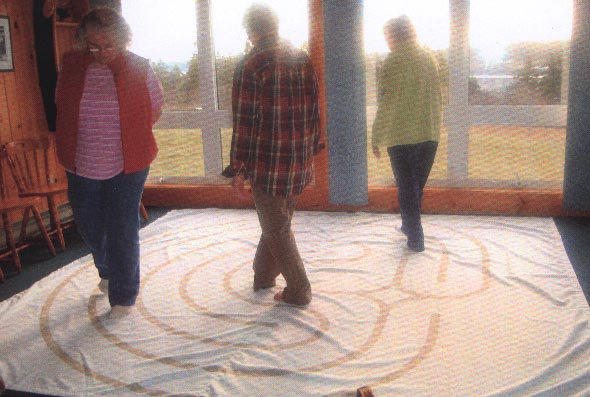 This day will include learning some of the history of the labyrinth, how it is used in modern times, and how it can enhance the everyday life of anyone.
We will look at some of the many symbols encoded in various types of labyrinth, and see where int he world they can be found.
After a circle ritual on the canvas labyrinth (pictured) participants will be able to take time to walk the path and feel the energy of it.
There will be time to learn about the Seed Pattern, and
to draw a path using it.
There will also be an opportunity to explore table-top
labyrinths
which can be walked with fingers or a stylus, and to discuss the differences in those experiences.
Information on hand will include Tony Christie's Labyrinth Wisdom Cards, and with consensus, a group reading will be drawn.
Jo will be sharing information about the Intentional Path, which is the intersection where the Labyrinth meets the Number Grid, and creates a tool for understanding some of the life challenges we came to work through when we elected to enter the Human Experience at this time.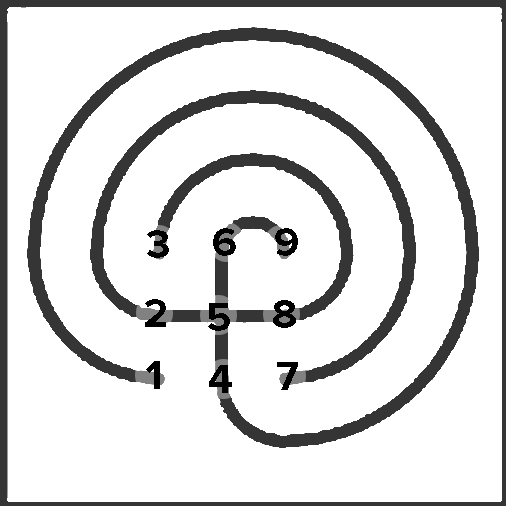 Our Newsletter will keep you up-to-date
on all our Events and Specials