Gift Card One Hour Session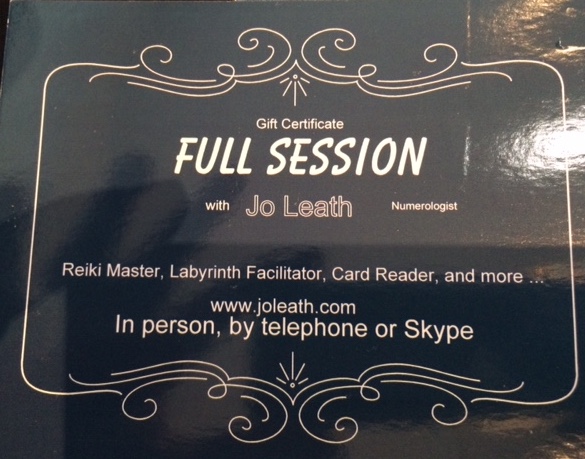 $ 95 CAD

Gift Cards may be used for any of my services: Numerology charts; card readings; workshops; webinars; and coaching.
They can be used at any of my events around the Ottawa region, or Skype and telephone sessions.
Three Quick Session Cards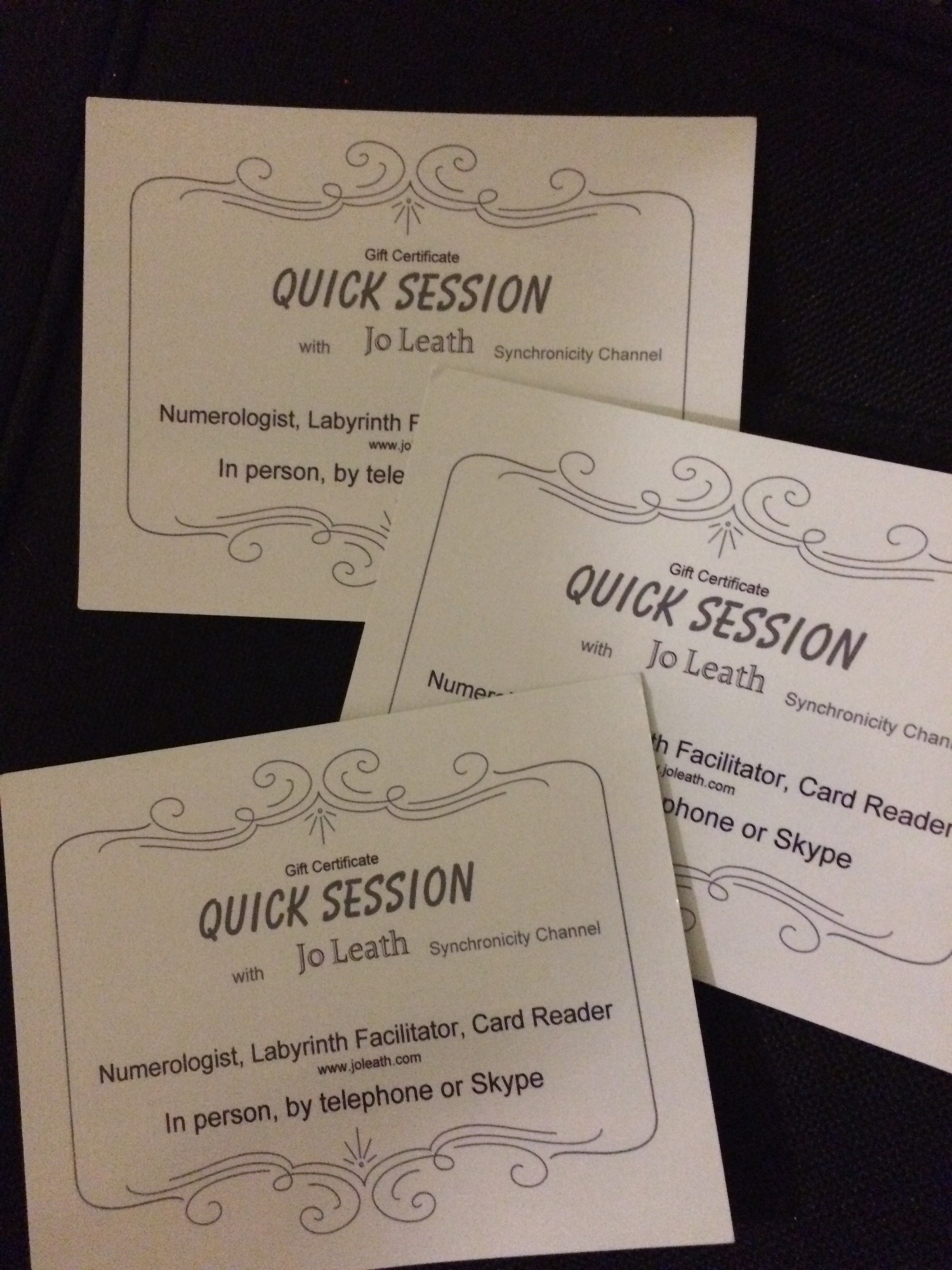 $ 125 CAD
Value $50.00 each.
Buy more, save more ..
Gifting Special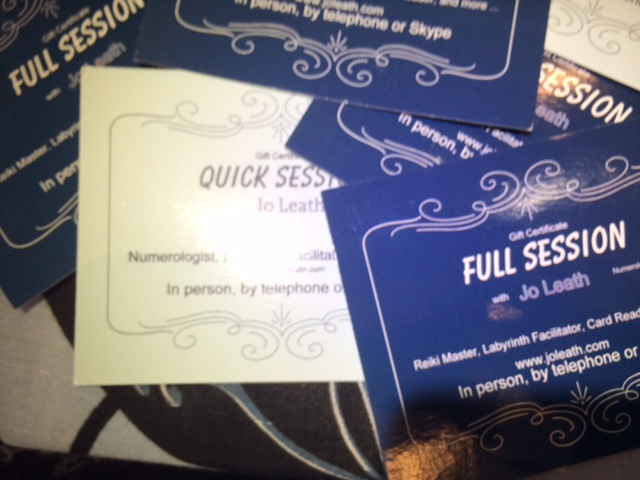 $ 190 CAD
Purchase 2 Full Sessions for $95 each, and receive a Free Quick Session, value $50, for yourself or other gift