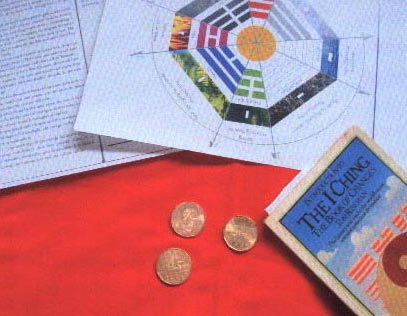 5
Oracle Readings

Make an appointment to meet with Jo at
Nan's Rock Shop,
located at
13995 Hwy #1 in Wilmot N.S.
(across from Bayard Road)
902 825 2700 or 902 765 0415.
Jo's guides support her use of several Oracle methods, each one a pathway to the messages your own guides want you to receive.

Since the 1980s, Jo has been reading the I Ching.This is a coin oracle which has been used continuously for thousands of years.

I Ching readings have informed rulers how to govern; generals how to prepare for battle; families how to embrace change and Seekers how to evolve. No query is too large or small for the I Ching to address.
The Ocean Oracle developed by Michelle Hanson uses pictures of seashells to access messages. It is very specific and capable of identifying the areas of life where the seeker is resisting change and growth.

The Cartouche Card deck which uses Ancient Egyptian symbols, and a variety of Oracle Cards offer broad access to synchronicity.
75 minute session is $90.00
or bring a friend and share the experience, $50.00 each